This is an archived article and the information in the article may be outdated. Please look at the time stamp on the story to see when it was last updated.
Donald Sterling plans to still sue the NBA, according to a statement released by his attorney Monday.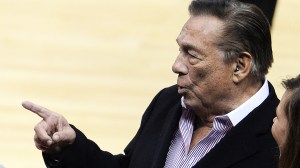 "The action taken by [NBA Commissioner] Adam Silver and the NBA constitutes a violation of my rights and fly in the face of the freedoms that are afforded to all Americans," Sterling said through attorney Bobby Samini. "I have decided that I must fight to protect my rights. While my position may not be popular, I believe that my rights to privacy and the preservation of my rights to due process should not be trampled."
While Sterling may be ready to continue to press his case against the NBA, including a $1-billion lawsuit he filed two weeks ago, his wife, Shelly, can also go to court in an attempt to clarify her right to control the team and its sale to Steve Ballmer for $2 billion.
Shelly Sterling had previously become the sole trustee after her lawyers sent a letter to Donald Sterling on May 29, informing him that she was in charge because of his inability to conduct business affairs.
Click here to read the full story on LATimes.com.