This is an archived article and the information in the article may be outdated. Please look at the time stamp on the story to see when it was last updated.
LOS ANGELES (KTLA) — There may not be a payout of the $1.2 million cash reward offered in the Christopher Dorner case, after all.
More than two dozen groups and organizations had pledged the reward money during the manhunt for the rogue former LAPD officer.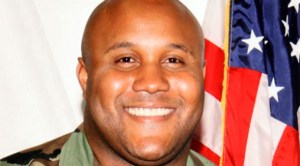 But some of those parties are now hesitating to follow through, saying the rules for the money required that Dorner be captured and convicted.
Dorner committed suicide inside a burning cabin near Big Bear after a gun battle with authorities on Feb. 12.
The city of Riverside has said that its $100,000 reward is off the table.
The city council passed a resolution offering the reward for information leading to the "arrest and conviction" of Dorner, Riverside city spokesperson Cindie Perry said.
But "because the conditions were not met, there will not be a payment of a reward by the city," Perry wrote in an email Monday night.
Much of the confusion about the conditions for the reward began with the language L.A. Mayor Antonio Villaraigosa used at a news conference announcing the reward.
Donors specified that the money they pledged was for Dorner's arrest and conviction, but Villaragoisa broadened it to "capture" in his public remarks.
Later in the news conference, LAPD Chief Charlie Beck clarified: "For those of you with questions about how the reward works: The reward is for the capture and the conviction."
So far, two claims have been made for the reward money.
One is by a Karen and Kim Reynolds, who argue that their call to police was the reason why Dorner was found.
Dorner tied them up and stole their car when they encountered him while going to check on their condo. He had apparently been holed up in the condo for days.
The competing claim is by Rick Heltebrake, whose pickup truck Dorner carjacked after he fled the Reynolds' cabin.
He, too, claims that his call to authorities helped lead to Dorner's demise.
The dozens of organizations that contributed to the reward have to agree before it can be dispensed, Los Angeles Police Department officials said.
Even if some groups back out, the reward will not drop below $1 million, one official told The Times.
But determining how much of it will be dispensed, and to whom, is still months away.