This is an archived article and the information in the article may be outdated. Please look at the time stamp on the story to see when it was last updated.
Police were asking for the public's help Friday in identifying additional children who may have been victimized by a teacher who was arrested for sexual assault.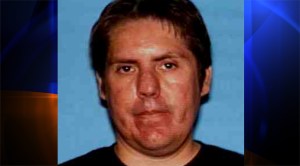 Peter Christopher Gomez was arrested Friday afternoon in the City of Bell, according to a news release from the Los Angeles Police Department.
The alleged assault occurred in 1999 when Gomez was a teacher at Benjamin Franklin High School in Highland Park, the release stated.
Authorities say the 47-year-old has been a drama and history teacher at Bell Senior High School for the past nine years.
On Friday, the Los Angeles Unified School District released a statement regarding the arrest.
"We are cooperating with the Los Angeles Police Department," Superintendent John Deasy said.  "The teacher will not be allowed near students prior to the conclusion of the investigation, and the resolution of charges."
Gomez was being held on $950,000 bail.
Anyone with information on the case was urged to call Detectives Lina Teague or Michelle Gomez at 323-344-5742.