This is an archived article and the information in the article may be outdated. Please look at the time stamp on the story to see when it was last updated.
Huntington Beach police on Monday were asking for the public's help in locating a driver who fatally struck a female cyclist before fleeing the scene, authorities said.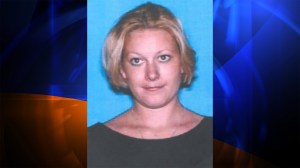 Officers responded to reports of a hit-and-run collision involving a vehicle and a bicyclist in the area of Beach Boulevard and Utica Avenue (map) at about 8:25 p.m. Sunday, according to a news release from the Huntington Beach Police Department.
When they arrived, officers found a woman lying in the roadway, the release stated. She was transported in critical condition to UCI Medical Center where she later died.
She was identified Monday afternoon as Genevieve Ann Hall, a 34-year-old resident of Huntington Beach, police announced.
Witnesses reported that the driver involved in the crash did not stop after hitting Hall, police said.
Officers were looking for a white Chevrolet Impala from model years 2006 to 2013 with damage to the front bumper, police said.
The car was traveling northbound on Beach Boulevard when it struck Hall, who was riding eastbound on Utica Avenue, a news release stated.
Anyone with information about the collision was asked to call Huntington Beach police accident investigators Tai Huynh at 714-536-5670 or Robert Barr at 714-536-5666.
Anonymous tips can also be left by contacting OC Crime Stoppers at 855-847-6227.