This is an archived article and the information in the article may be outdated. Please look at the time stamp on the story to see when it was last updated.
A day after a hospital in West Covina and a school in Monrovia were locked down due to phoned threats to police, another school in the San Gabriel Valley went into lockdown in a similar situation Tuesday.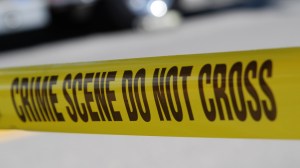 Duarte High School and neighboring Northview Intermediate School in Duarte were placed on lockdown at 2 p.m., according to the Los Angeles County Sheriff's Department.
An anonymous male had called the sheriff's Duarte substation and threatened to shoot students at the high school, a news release from the sheriff's department stated.
"Sheriff's deputies immediately went on campus searching and was no indication students were in danger," the release stated.
The grounds and classrooms of the two schools were swept by deputies and "no suspicious person were scene," according to the sheriff's department.
Investigators will be working with the Monrovia and Covina police departments to determine if there's a link between Tuesday's incident and two that occurred on Monday, Sgt. Sherif Morsi of the sheriff's Temple Station said.
"We have officers looking into it," Morsi said.
On Monday, Covina police received a call just before 1 p.m. from a man who said he had an AK-47 assault rifle at "Citrus Medical Center," which does not correspond to the name of a hospital in the region. Citrus Valley Health Partners, however, runs several hospitals in the San Gabriel Valley.
The West Covina Police Department responded to Queen of the Valley Hospital, which was placed on voluntary lockdown. No gunman was found and the facility reopened at 3 p.m., police said Monday. Lockdowns were also in effect at the health group's facilities in Covina and Glendora, the San Gabriel Valley Tribune reported.
Then, at about 2 p.m. Monday, the Monrovia Police Department received a similar call from a man who said he had an AK-47 at Santa Fe Middle School.
Similarly, that school was locked down for nearly three hours while the campus was searched and students were released classroom-by-classroom to their waiting parents.
Sgt. Tom Harris told the Tribune newspaper that the calls were likely fake.
"I'm 90 percent sure it's a hoax," Harris said, according to the paper. "We've been getting a lot of them."