This is an archived article and the information in the article may be outdated. Please look at the time stamp on the story to see when it was last updated.
A 23-year-old East Los Angeles High School volleyball coach arrested on suspicion of sex crimes involving two teenage female students has pleaded not guilty, courthouse officials said following his arraignment on Tuesday.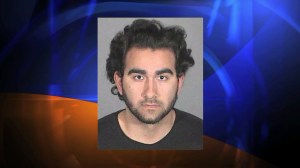 Jonathan Adam Roldan, a girls junior varsity volleyball coach and campus aide at Esteban Torres High School, was arrested at his East L.A. home on Friday, according to a news release from the L.A. County Sheriff's Department's Special Victims Bureau.
Last week, a 15-year-old student at the high school went up to school officials and said she and Roldan had a sexual relationship for months, authorities said. During the investigation, detectives learned of a second 15-year-old student who allegedly was inappropriately touched by Roldan, according to the news release.
A letter regarding the arrest was sent home on Monday with students, according to an L.A. Unified School District statement.
"I was shocked. They told us in the morning; theyre all like, 'OK we have bad news for you.' I'm like what just happened?" student Ashley Castro said. "Yeah we heard that this teacher was dating a student, and we're just like shocked in the classroom. Like what? Oh my God. We didn't know what to say."
Roldan was being held on $1 million bail. He was expected to be placed on unpaid leave after being formally charged, according to the school district's statement.
If convicted, he would be fired, district officials said.
Roldan is expected back in court next month.
Detectives asked that any other possible victims and witnesses contact Sgt. Richard Ruiz of the L.A. County Sheriff's Department's Special Victims Bureau at (877) 710-5273.
KTLA's Eric Spillman contributed to this report.