This is an archived article and the information in the article may be outdated. Please look at the time stamp on the story to see when it was last updated.
Echo Park and Silver Lake have been hit with a rash a burglaries that has residents concerned.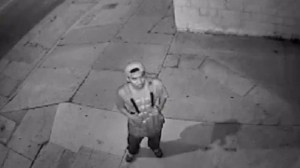 One man caught on security video is believed to be responsible for several burglaries over the past three weeks in Echo Park.
Those break-ins have occurred in areas around Temple Street and East Kensington Road.
The burglar, described as a Latino between 16 and 22 years old and weighing 150 pounds, removes screens from windows to break into homes at night while residents are sleeping.
"This suspect is very bold," said Sgt. George Magallon of the LAPD. "He does have that mindset to enter a home while occupants are asleep."