This is an archived article and the information in the article may be outdated. Please look at the time stamp on the story to see when it was last updated.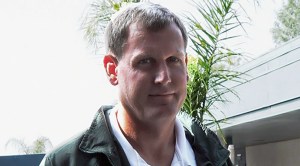 San Bernardino police say they are preparing a criminal complaint to prosecutors against a Rialto basketball coach who says he was shot on his way to a park bathroom.
47-year-old Steve Johnson told police he was on his way to get gas last week when he stopped at Seccombe Lake to use a restroom.
While in the parking lot, the Eisenhower High coach said he was approached by three black males who tried to rob him of his wallet, according to police.
During the confrontation, one or more of the suspects fired at Johnson, hitting him 4 times times in the upper torso. The suspects fled on foot.
Johnson was able to drive himself to the police department with non-life threatening wounds.
But now, San Bernardino Police say they believe something else have have been going on.
Since the shooting detectives have learned new information about what he was doing at the park, possibly indicating criminal behavior.
No arrests have been made.