This is an archived article and the information in the article may be outdated. Please look at the time stamp on the story to see when it was last updated.
California's primary season shifts into high gear Monday when county registrars start sending mail ballots to voters who want to mark their choices before election day.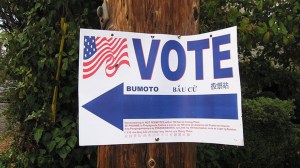 The state's June 3 ballot includes contests for governor, secretary of state and other statewide offices, and for all of the state's 53 seats in the House of Representatives, all 80 in the state Assembly and 20 of those in the 40-member state Senate.
Voters also will decide two statewide ballot measures: a proposed bond to fund housing for veterans and a proposed constitutional amendment regarding public records and other governmental matters.
Los Angeles County has contests for sheriff, assessor and two members of the Board of Supervisors, a mayoral runoff in Long Beach and a special election for a seat on the Los Angeles Unified School District board. There are also numerous contests for Superior Court judges.
Click here to read the full story from LATimes.com.