This is an archived article and the information in the article may be outdated. Please look at the time stamp on the story to see when it was last updated.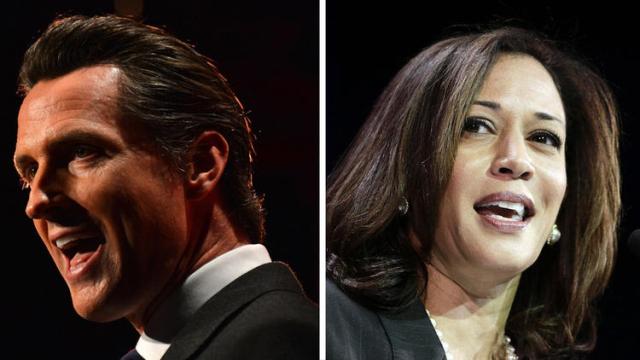 Republicans trying to unseat Lt. Gov. Gavin Newsom and Atty. Gen. Kamala Harris share a common complaint: The two Democrats are so confident of reelection that they're already laying ground to run for governor in 2018.
"She's looking right past us," David King, a Harris challenger, told a recent gathering of Republican women in Thousand Oaks.
Newsom and Harris, two of the best-known Democrats on the June 3 ballot, insist they're taking nothing for granted. Both deny they're focused on 2018.
But the weak standing of their Republican challengers, all of them far behind in both fundraising and name recognition, is emblematic of this year's lopsided and low-key California elections, with Democrats well-positioned to keep their grip on every statewide office.
Click here to read the full story on LATimes.com.