This is an archived article and the information in the article may be outdated. Please look at the time stamp on the story to see when it was last updated.
Assemblyman Raul Bocanegra announced he will not seek reelection Monday, citing "persistent rumors and speculation" regarding sexual harassment claims.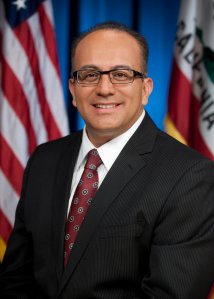 "I spent my life advocating for the Northeast Valley, fighting for a fair share for our communities and residents," Bocanegra (D-Pacoima) said in a statement. "It is because of my deep commitment to you, residents of the 39th Assembly District, that I have made the decision to resign from the State Assembly, effective September 1, 2018, and immediately resign my leadership position. I am also suspending my campaign and will not run for re-election."
The statement came as The Times was preparing a story reporting that six women had accused him of sexual harassment. The paper presented its findings to Bocanegra's office Friday afternoon.
The Times reported last month that in 2009, Bocanegra was disciplined in a human resources investigation. A female Capitol staffer accused Bocanegra, then a chief of staff, of "inappropriate and unwelcome physical contact."
Read the full story on LATimes.com.