This is an archived article and the information in the article may be outdated. Please look at the time stamp on the story to see when it was last updated.
LOS ANGELES (KTLA) — Former CIA chief and military leader David Petraeus is now a USC Trojan.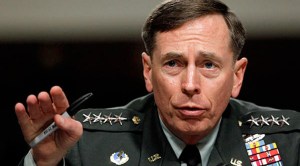 The former four-star U.S. Army general commanded coalition forces in Iraq and Afghanistan before he was appointed to lead the CIA.
But Petraeus, 60, resigned from that post last November after admitting he had an extra-marital affair with his biographer, Paula Broadwell.
The affair was discovered during an FBI investigation.
Earlier this year, Petraeus apologized for the pain he caused his family and supporters at an event in Los Angeles sponsored by USC.
Now, Petraeus will join the Trojan family starting July 1 for an open-ended period.
He will be a part-time teacher during the academic semesters, and will participate in seminars on issues such as international relations, government and leadership.
He is also expected to mentor student veterans and help out with the ROTC program according to USC.
In a statement, USC President C.L. "Max" Nikias praised Petraeus for having "a fearless commitment to excellence."
"His presence will have a profound impact on our students across many disciplines," Nikias said.
Petraeus issued his own statement about joining USC, saying:
"I am very grateful to have an opportunity to be part of a great university that prizes academic excellence, that is doing cutting-edge research in areas of enormous importance to our country."
Petraeus is not the first former government leader involved in a scandal to be hired by USC.
Last year, the university established a think tank for former California governor Arnold Schwarzenegger.