This is an archived article and the information in the article may be outdated. Please look at the time stamp on the story to see when it was last updated.
SAN DIEGO – A day earlier than anticipated, ex-Mayor Bob Filner, who pleaded guilty to three charges of mistreating women, was booked and released Saturday morning at the downtown county jail.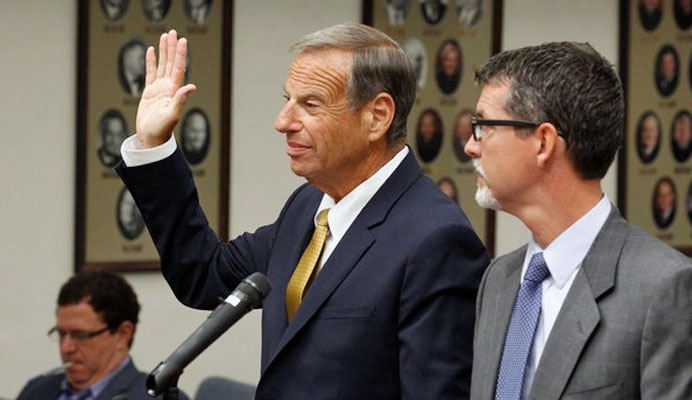 San Diego County Superior Court Judge Robert Trentacosta had ordered that Filner be booked and released Sunday. Instead, the 71-year-old appeared at the jail and was photographed and fingerprinted by 9 a.m.
Filner on Tuesday pleaded guilty to felony false imprisonment and two counts of misdemeanor battery. Prosecutors did not seek to require bail.
Trentacosta ordered a probation report be done before the Dec. 9 sentencing.
Click here to read the full story on LATimes.com.