This is an archived article and the information in the article may be outdated. Please look at the time stamp on the story to see when it was last updated.
A grand jury has indicted an ex-Transportation Security Administration screener on six federal charges after he allegedly made a series of 9/11-related threats against Los Angeles International Airport, court documents show.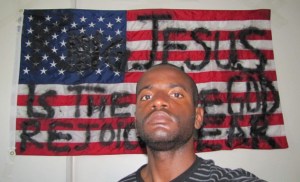 The indictment, issued Friday, alleges that Nna Alpha Onuoha, 29, intentionally conveyed false information and made threats against the airport after resigning from his TSA job Sept. 10. He was arrested later that day and remains in federal custody.
Onuoha was charged the day after his arrest, but the grand jury's indictment clears the way for his trial. Last week, a judge deemed him a flight risk and ordered him held without bail. Onuoha did not enter a plea.
Source: Los Angeles Times