This is an archived article and the information in the article may be outdated. Please look at the time stamp on the story to see when it was last updated.
A former United Airlines employee was sentenced in Los Angeles Monday to 18 months in federal prison for making false bomb threats against flights operated by the air carrier, federal authorities said.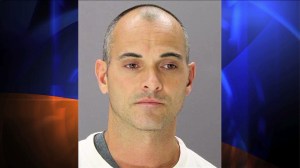 Patrick Cau, also known as Patrick Kaiser, pleaded guilty in August to one count of false information and hoaxes.
As part of a plea agreement the 40-year-old Cau also admitted making eight bomb threats against United from October 2012 through January 2013, according to a news release from the U.S. Attorney's Office.
In the first phone call, on October 4, 2012, Cau used a pay phone near his home to call an internal United crew scheduling number and state that a United flight from London to Los Angeles would be bombed later that day, the release stated.
Cau, a German citizen, made the subsequent calls to 911 from pay phones in Los Angeles, New York City, Las Vegas and Seattle, with all of the calls stating that a specific United flight would be bombed, authorities said.
In response to the hoaxes law enforcement agencies were forced to evacuate flights, search the aircraft and search and re-screen passengers, baggage and cargo, according to investigators.
Cau was ordered to pay $304,495 in restitution to United and $8,838 to reimburse the LAPD for expenses incurred in its response to the bomb threats.