This is an archived article and the information in the article may be outdated. Please look at the time stamp on the story to see when it was last updated.
LOS ANGELES (KTLA) — There might not be anyone on the entire planet who can beat Kobe Bryant in a game of one on one.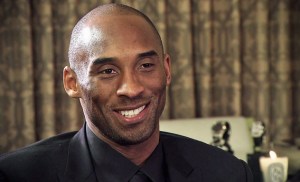 But that didn't stop our Derrin Horton from going one on one, exclusively, with the face of the Lakers franchise.
Mamba was back on the court in West Hollywood, scoring points with children from After-School All-Stars.
He also revealed his new namesake watch from Hublot, the King Power Black Mamba, fit for the wrist that scores all those clutch three-pointers.
"It has some specific things to the Black Mamba personality, with the band itself and the snake-like material we used for the band," Kobe explained.
But what Laker fans really want to know is how his ankle is doing.
"I feel strong now," Kobe insisted. "I'm going to practice tomorrow, full speed, and I don't see any reason why I shouldn't be ready Friday."
But what is the basketball legend going to do when the clock runs out on his time in the NBA?
"I keep that concealed," Kobe said, smiling. "Those are my goals."
–Derrin Horton, KTLA News