This is an archived article and the information in the article may be outdated. Please look at the time stamp on the story to see when it was last updated.
The family of a man who died after an encounter with Los Angeles Police Department officers in South L.A. earlier this month has filed a wrongful death claim against the city.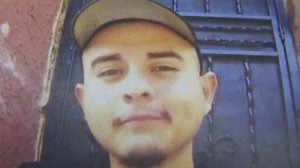 The incident occurred on May 6, when police received a call about a possible prowler in the 4400 block of Towne Avenue.
While the officers were taking Jose Chavez into custody, police said he became agitated and used a Taser and beanbag rounds in an attempt to subdue him. Chavez, 25, was taken to a hospital, where he died.
His family's attorney, Luis Carrillo, said during a news conference Monday that Chavez had asthma and needed an inhaler. He said police released "false statements" about Chavez and should have called an mental evaluation team if authorities thought he was agitated.
"The officers were poorly trained, they escalated the situation instead of deescalating the situation," Carrillo said.
The attorney said Chavez returned to the area that day because he had been working there previously and went to retrieve his backpack. Carrillo said that video from the scene showed that Chavez held up a flower to the officers and was unarmed before 10 to 12 officers subdued him.
"A young man waving a flower, to me, is not an imminent threat to any police officer," Carrillo said.
Chavez's cause of death has not been released, but Carrillo said he hopes an autopsy report can shed more light on the officers' actions. The officers who were involved in the incident were wearing body cameras and they were activated during the incident, LAPD officials said after the incident.
Officer Tony Im told KTLA that the LAPD will not be commenting on any pending litigation.
Chavez's father, also named Jose, said he was on vacation in Mexico, when he found out his son had died. He said he returned home right away, but has not been able to see his oldest son since he died.
Chavez's sister said her brother was a positive person who loved life and enjoyed taking care of his nephews. He had just been released from prison and was trying to make something of himself for his young daughter.
"He didn't deserve to die this way," Chavez's sister, Isabel Chavez, said through tears. "We just want justice for him."
KTLA's Irving Last contributed to this story.