This is an archived article and the information in the article may be outdated. Please look at the time stamp on the story to see when it was last updated.
A vigil was held Friday night in Santa Ana for Kim Pham just hours after police announced the arrest of a second woman and released a picture of a third woman sought in connection with the violent beating death of the 23-year-old Westminister woman outside a local nightclub.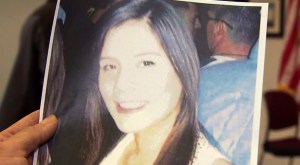 Kim Pham, 23, was brutally beaten outside The Crosby early Saturday morning following a verbal and physical confrontation with three women, according to Santa Ana Police Chief Carlos Rojas.
Pham was pronounced dead on Tuesday after being taken off life support.
Vanesa Zavala, 25, was arrested and later pleaded not guilty to a murder charge in Pham's death. She was being held on $1 million bail.
The second suspect taken into custody was only identified by the police chief as a 27-year-old woman from Santa Ana.
Police were still looking for the third unidentified woman in connection with the deadly beating. She was being considered a person of interest, according to Chief Rojas.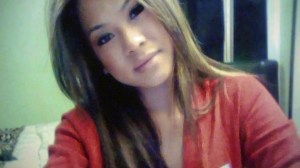 Authorities initially said that five people were being sought in the beating, but the police chief clarified on Friday that only three women were believed to be involved in the incident.
Police said they were still conducting their investigation.
Anyone with information about this case or videos of the incident was asked to contact Crime Stoppers at (855) TIP-OCCS.