This is an archived article and the information in the article may be outdated. Please look at the time stamp on the story to see when it was last updated.
The Food and Drug Administration plans to begin regulating electronic cigarettes for the first time, banning sales to minors and requiring manufacturers to put health warnings on the nicotine-delivering devices that have become a multibillion-dollar industry, according to officials who described the agency's proposal.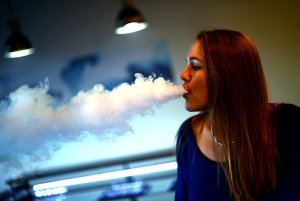 But the agency will stop short of steps that many public health advocates and some members of Congress have called for, including restrictions on television advertisements and flavorings, such as pumpkin spice or chocolate, that may target younger consumers, officials said. The agency plans to announce the new rule Thursday.
Regulators do not yet have scientific evidence for a rule on flavorings, but the subject is still being researched, Mitchell Zeller, director of the FDA's Center for Tobacco Products, told reporters.
"There are far more questions than answers," he said, adding that the new regulation would provide a "framework" for additional rules in the future.