This is an archived article and the information in the article may be outdated. Please look at the time stamp on the story to see when it was last updated.
One person was injured Saturday when a fire that broke out on a 34-foot boat docked in Lower Newport Bay, officials said.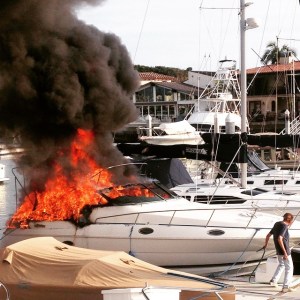 A "fuel fire" was reported at 4:14 p.m. on a boat near the intersection of Pacific Coast Highway and Bayside Drive (map), according to a spokesman for the Newport Beach Fire Department.
Firefighters responded to the scene and extinguished the blaze by 5:23 p.m., said the spokesman, who declined to give his name.
The injured person was transported to UC Irvine Medical Center in unknown condition, the Fire Department said.
No other information was immediately available.