This is an archived article and the information in the article may be outdated. Please look at the time stamp on the story to see when it was last updated.
ANAHEIM HILLS, Calif. (KTLA) — The son of a veteran firefighter has been arrested in connection with three arsons in the east Yorba Linda area.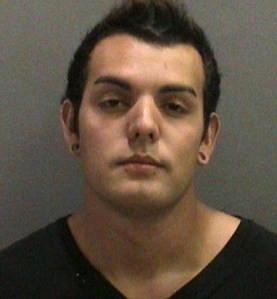 Gabriel Michael Castillo, 19, was arrested Sunday at his home in Anaheim Hills, according to Orange County Sheriff's officials.
He was booked on suspicion arson for allegedly setting three brush fires last week.
The fires did not cause any injury or damage to any structures, officials said.
Castillo is the son of an 18 year veteran OCFA Firefighter stationed in the city of Santa Ana.
Anyone with additional information is encouraged to call Sheriff's Investigators at (714) 647-7000 or the Orange County Crime Stoppers at 855-TIP-OCCS (855-847-6227)