This is an archived article and the information in the article may be outdated. Please look at the time stamp on the story to see when it was last updated.
A 24-year-old Pasadena man who was called a "beloved" member of his La Cañada Flintridge high school class was among the five Americans killed in what was being investigated as a "friendly-fire" incident in Afghanistan.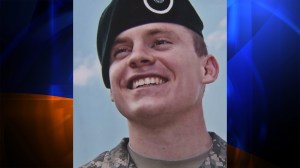 Scott Studenmund died Monday, Flintridge Preparatory School Headmaster Peter Bachmann said in an email sent to the school community on Tuesday.
"It is with heartbreak that I confirm that Scott Studenmund '08 was killed in Afghanistan on Monday, June 9, during military engagement," Bachmann wrote in his email.
Studenmund's parents were expected to meet with military personnel Tuesday to learn details.
Friends were seen arriving with flowers to offer condolences at the family home in Pasadena on Tuesday afternoon. A U.S. flag in front of the home was at half-staff.
Studenmund had been a Green Beret and U.S. Army staff sergeant, family members said in a note provided to KTLA at the home.
"He worked his way up the ladder in rank. They were so proud of him," neighbor Marlin James said. "We were all very proud of him."
Studenmund first deployment with the Army's special forces was last year to Lebanon. Then, in January, he was sent to Afghanistan.
Family spokeswoman Mary Lyon said Studenmund strived to be the best at whatever he did.
"He was just a force to be reckoned with," Lyon said. "From a very early age he knew he wanted to serve his country."
Studenmund and four other service members were on a security operation when a coalition jet, called in to help ward off a Taliban attack, mistakenly bombed them, CNN reported. The deaths occurred in the Zabul Province in southern Afghanistan.
Pentagon Press Secretary Rear Adm. John Kirby said in a statement Tuesday investigators were looking into the "likelihood that friendly fire was the cause."
Those who died were special operations forces members, according to CNN and the Associated Press. Their Afghan interpreter and an Afghan National Army soldier were also killed, the Wall Street Journal reported.
"Tragically, there is the possibility that fratricide may have been involved," International Security Assistance Force officials said in a statement distributed along with Kirby's statement. "Our thoughts are with the families of those killed during this difficult time."
Another of the five killed was identified as Justin Clouse, a 22-year-old soldier from Sprague, Wash., the Spokesman-Review newspaper reported.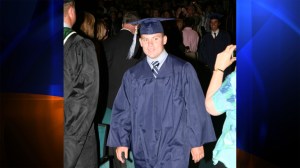 Bachmann called Studenmund a "brave, virtuous patriot."
"Please hold him fast in your memories, and hold the family fast in your hearts," the headmaster wrote.
In a news release issued later Tuesday, Bachmann said 24-year-old Studenmund was a "beloved member of his class, an athlete and a scholar" who was being mourned by the entire school community.
Studenmund played football at Flintridge Prep. In a 2013 alumni magazine story about the school's football team, he said the sport "takes heart."
"You learn to dig down deep. Football accesses your inner core, and it ignites your warrior spirit. You learn that, if necessary, you have to act aggressively to get what you want," Studenmund said.
He had been a student at Pitzer College, Bachmann said.
Studenmund's sister Connell is a 2012 graduate of Flintridge Prep.
Studenmund's father is Woody Studenmund, an economics professor at Occidental College in Eagle Rock, according to the school's graduation publication from 2012.
KTLA's Christina Pascucci and Mary Beth McDade contributed to this article.