This is an archived article and the information in the article may be outdated. Please look at the time stamp on the story to see when it was last updated.
FONTANA, Calif. (KTLA) — A former substitute teacher for the Jurupa Valley School District was behind bars Thursday morning for allegedly having sexual contact with an underage girl.
Jason Stubbs, 27, was booked on felony charges of sex crimes involving a minor, according to a news release from the Riverside County Sheriff's Department.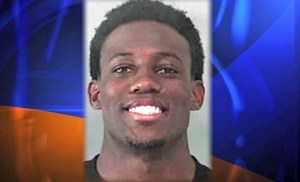 He was expected to post bail sometime on Thursday.
Investigators assigned to the city of Eastvale were informed about the alleged crimes on Monday, according to the release.
The investigation reveled that Stubbs was no longer working for the Jurupa Valley School District.
However, he was currently employed by the Fontana School District, authorities said.
On Wednesday, investigators responded to a school in that district and arrested Stubbs.
Investigators said they believed that there may be additional victims. Stubbs allegedly used social media to meet and communicate with minors.
Anyone with information was asked to contact the Jurupa Valley Station at 951-955-2600.
Additionally, anonymous tips can be submitted using the Sheriff's CrimeTips online form.