This is an archived article and the information in the article may be outdated. Please look at the time stamp on the story to see when it was last updated.
A former embalmer was charged Wednesday with two dozen felony counts after allegedly stealing gold crowns and other personal effects from bodies at a Lancaster funeral home.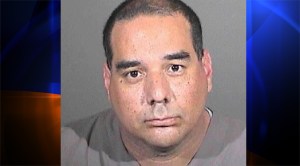 Pete Jacob Lara, 39 was facing one count each of possession of a controlled substance, methamphetamine; removal or possession of dental gold from human remains; and grand theft by embezzlement, according to the L.A. District Attorney's Office.
He also faces 23 counts of second-degree commercial burglary.
Lara is a former employee of Halley-Olsen-Murphy Funeral Home in Lancaster.
While working as an apprentice embalmer, Lara allegedly took gold crowns from bodies and other items including a cremation urn box and medallions used to decorate urn boxes worth more than $1,000, prosecutors said.
Prosecutors said Lara then sold the stolen goods at pawn shops and jewelry exchanges.
The alleged crimes took place between June 25, 2012 and Oct. 28, 2013.
If convicted as charged, Lara faces a maximum sentence of 19 years in state prison. He pleaded not guilty in Antelope Valley Superior Court Wednesday; his bail was set at $300,000.