This is an archived article and the information in the article may be outdated. Please look at the time stamp on the story to see when it was last updated.
An eighth-grade teacher in Fullerton has been arrested after allegedly being involved in inappropriate sexual behavior with two students, authorities said.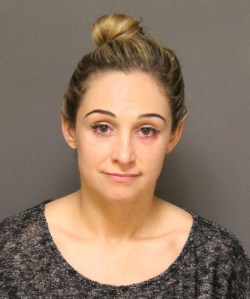 Melissa Lindgren, 28, of La Mirada was taken into custody on Friday and charged with several felony counts, including child molestation, child annoyance and "dissemination of harmful matter to a minor," the Fullerton Police Department said in a statement.
Lindgren admitted to the inappropriate behavior, which was reported by two "brave" students, according to a statement issued by the Fullerton School District.
Nicolas Junior High School officials contacted police, and detectives responded to the campus; a joint investigation was then conducted.
Lindgren was arrested within five hours of the school district discovering the allegations. After being booked, she posted $100,000 bail and was released.
Her arraignment is scheduled for April 9 at the North Justice Center in Fullerton.
"This occurrence is in direct conflict of Fullerton School District zero-tolerance policy on staff misconduct, where the District's teachers, faculty and staff are held to a higher standard," according to the district's statement.
Lindgren has been placed on administrative leave, said the district, which described the incident as "isolated."
A parent meeting has been scheduled for 6 p.m. Monday at the school.
The investigation is ongoing.