This is an archived article and the information in the article may be outdated. Please look at the time stamp on the story to see when it was last updated.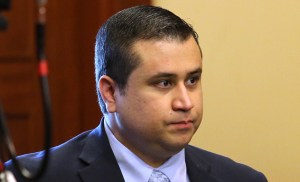 Less than two months after her husband, George Zimmerman, was found not guilty in the shooting death of 17-year-old Trayvon Martin, Shellie Zimmerman is filing for divorce.
Kelly Sims, Shellie Zimmerman's attorney, confirmed to CNN that documents were filed Thursday afternoon in Florida's Seminole County Courthouse.
Last week, Shellie Zimmerman made an appearance on Good Morning America and said her marriage was "in jeopardy."
She said she would "have to think about" staying in the marriage, and expressed guilt and regret regarding her actions following Martin's death in February 2012. She recently pleaded guilty to perjury for lying about the state of her family's finances during a bond hearing in April 2012. She had claimed she and her husband were broke, when in reality they had collected about $135,000 in donations.
Click here to read the full story at CNN.com.