This is an archived article and the information in the article may be outdated. Please look at the time stamp on the story to see when it was last updated.
CYPRESS, Calif. (KTLA) — A 2-year-old girl was recovering Tuesday after being attacked by a coyote.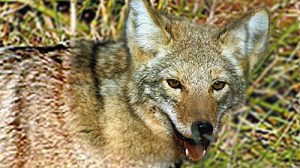 The girl was with her mother at Forest Lawn Memorial Park in Cypress on July 18 when the attack occurred, authorities said.
"My 3-year-old said 'oh a doggy' and I said 'no that's a coyote.' As I was running over there my daughter Klarissa turned around and it bit her." mother Michelle Luper said.
The coyote bit the girl on her back, then dragged her by the leg toward some bushes.
It released her after the girl's mother screamed and lunged for the child.
"I let out this horrific scream once I got to her and it let's go and growled," Luper said.
Animal control officials responded to a report of the attack, Ryan Drabek, a spokesman for Orange County Animal Care, said.
The girl suffered a 2-and-a-half-inch gash on her leg and was treated for rabies.
The California Department of Fish and Wildlife later took over the investigation.
Three coyotes in the area have since been trapped and euthanized.
"This is a very rare occurrence," Drabek said. "This is one of those things where you need to be aware that, in Orange County — and Southern California, for that matter — we have a lot of indigenous wildlife, particularly coyotes.
"What falls most prey to those animals are our own household pets," he said. "So people need to be cognizant and aware of keeping small pets — and, obviously, small children — under close supervision when outside."