This is an archived article and the information in the article may be outdated. Please look at the time stamp on the story to see when it was last updated.
A 7-year-old girl was killed in an apparent accident Sunday night at a lowrider auto show in Santa Fe Springs, authorities and witnesses said.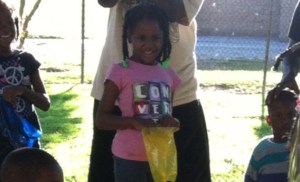 The incident occurred about 8:15 p.m. inside a warehouse where the show was held, according to the Whittier Police Department. The warehouse is located in the 10200 block of Freeman Avenue, police said.
The victim, identified by a relative as Mia Chapman, was reportedly struck by either a car or pallets of bottled water that were toppled by a car, according to conflicting reports.
"We're getting multiple stories, so that's another issue," said Stacy Young, a cousin of Mia. "I've heard that it was water that fell. I've heard that she was hit by a car, but … nobody's telling us anything.
"We're just getting different stories from different people," she said. "But the ones that have the power to tell us what's happening – they're not telling us anything."
Witnesses said the event was held to showcase lowrider cars with custom hydraulics — which can make the vehicles jump several feet in the air, often above the heads of surrounding audience members.
A post on a lowriders forum called LayItLow.com advertised a Sept. 22 "hop" event at CBM Hydro Parts. The user who posted about the event had previously said promoted events at Kool Aid Hydraulics and had given the Santa Fe Springs address on Freeman Avenue.
After the event, several users posted "rest in peace" in regard to Mia.
One post suggested a gathering at 6 p.m. at Hawthorne High in honor of the girl.
"LETS STAND STRONG 2GETHER IN GOOD TIMES AND BAD TIMES…..TO THE TOP…..4 ALL LOWRIDER FAMILY," the post read.
On Facebook, a page called "Lowrider Boulevard" said donations for the family were being accepted at an address in Inglewood where Low Life Hydraulics is located.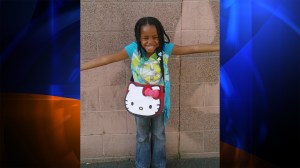 A police spokesman at the scene declined to comment about the incident on camera, citing the sensitive nature of the matter. An investigation is underway, the spokesman said.
The Whittier Police Department, which patrols neighboring Santa Fe Springs under contract, issued a short statement on Monday morning on what it called a "traffic accident."
"A vehicle upon exiting the building lost control and struck a 7-year-old girl, killing her instantly," the statement read, in part.
Coroner's officials removed the victim's body from the scene early Monday.
No arrests had been made in connection with the incident, nor were any charges pending, authorities said.