This is an archived article and the information in the article may be outdated. Please look at the time stamp on the story to see when it was last updated.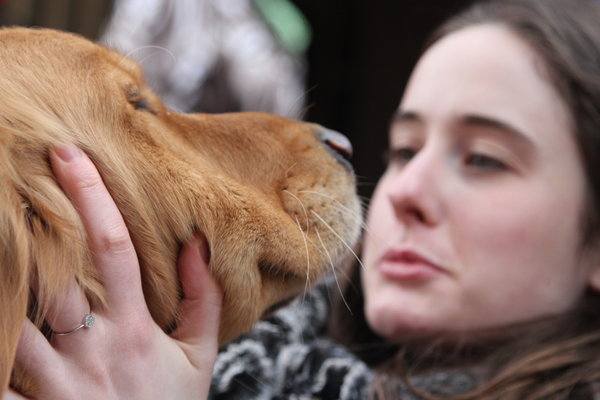 Just a few blocks from the Boston Marathon finish line, people were lined up Saturday, awaiting the arrival of a quartet of unusual healers.
The foursome is part of a corps with an amazing ability to calm and comfort people deeply shaken by violence or disaster just by being themselves — dogs.
People milled around the entrance to the First Lutheran Church of Boston, which sits close to the end of the race route, the site of last year's bombings. The church remained open throughout Marathon Monday 2013.
Richard Martin, director of the Lutheran Church Charities K-9 Comfort Dog Ministry, texted to say Luther, Rufus, Hannah and Ruthie were on their way. The dogs' handlers had to hail a cab because the golden retrievers were getting stopped on the street left and right.
Click here to read the full story on LATimes.com.
[facebook url="https://www.facebook.com/photo.php?fbid=10152350372264614&set=a.440942949613.222741.72391084613&type=1&stream_ref=10″]