This is an archived article and the information in the article may be outdated. Please look at the time stamp on the story to see when it was last updated.
A 26-year-old Yucaipa man pleaded not guilty Tuesday to murder and attempted murder charges in connection with an alleged purse-snatching that turned deadly, prosecutors said.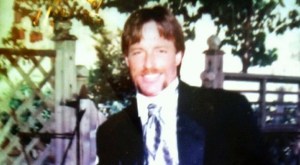 Deputies were called to the Stater Bros parking lot on Yucaipa Boulevard around 9:37 p.m. on Sunday after a report of an armed robbery and assault, according to a news release from the San Bernardino County Sheriff's Department.
When they arrived, deputies found Krystina Hanrahan suffering from apparent stab wounds, the release stated.
The 26-year-old woman told deputies that a man, later identified as Vincent DeLeon, stabbed her and stole her purse.
Hanrahan who was with her toddler when she was assaulted said that a stranger came to her aid and ran after her attacker.
That stranger was Troy Cansler.
Investigators said Cansler caught up with DeLeon in the area of 4th Street near Yucaipa Boulevard.
The two struggled and 47-year-old Cansler was fatally stabbed, the release stated.
DeLeon was arrested a short time later.
Hanrahan was stabbed five times; twice in the arm and three times in the chest.
On Tuesday, she described Cansler as an angel.
"I spoke to his mother today and I said thank you for raising someone who would put their life on the line," Hanrahan said.
Cansler's daughter said her dad was just being himself; helping out someone in need.
"I'm very proud," said 12-year-old Jordyn Glazier.
"He was everything I could ask for in a dad… everything and more," she said.
A Facebook memorial page was set up Monday for Cansler.