This is an archived article and the information in the article may be outdated. Please look at the time stamp on the story to see when it was last updated.
SACRAMENTO — Gov. Jerry Brown on Tuesday signed an anti-paparazzi law sought by celebrities and aimed at protecting the privacy of their children.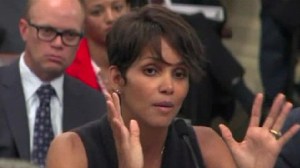 The legislation by Sen. Kevin de Leon (D-Los Angeles) makes it a misdemeanor to attempt to photograph or videotape a child in a harassing manner if the image is being taken because the child's parent is a celebrity or public official.
"Kids shouldn't be tabloid fodder nor the target of ongoing harassment," de Leon said, adding his bill "will give children, no matter who their parent is, protection from harassers who go to extremes to turn a buck."
The bill applies to photographs and videotape taken of children because of one of their parent's professions, but it drew strong support from Hollywood celebrities.
Click here to read the full story on LATimes.com.