This is an archived article and the information in the article may be outdated. Please look at the time stamp on the story to see when it was last updated.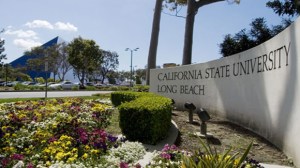 LONG BEACH, Calif. (KTLA) — Cal State Long Beach was placed on lockdown Tuesday after reports of a gunman on campus.
"An armed subject is in the area of Engineering Technology. Evacuate the area if able, seek shelter if you are unable to evacuate. If necessary, lock and blockade doors, close blinds, silence cell phones, and remain calm," the school announced on its website around 3:15 p.m.
The school issued an "all clear" at about 4 p.m. once officials determined the campus was safe.
Campus police determined there was no armed subject on campus, according to the school's twitter account.  "After investigating, it appears the students mistook a cell phone for a weapon," another tweet stated.
Classes were expected to resume as normal.