This is an archived article and the information in the article may be outdated. Please look at the time stamp on the story to see when it was last updated.
Hands on with Samsung's latest Galaxy Note 8 smartphone, which the company says is safer than ever.
The launch of the Note 7 was literally a disaster for Samsung. The company was forced to recall their most powerful phone yet due to concerns over the batteries catching fire.
Follow KTLA Tech Reporter Rich DeMuro on Facebook or Twitter for cool apps, tech tricks & tips!
Fast forward a year and the company has recovered in a big way. Samsung successfully launched two (non-firey!) phones since then and the critics love them. The S8 and S8+ are widely regarded as the best Android devices you can buy today.
The Note 8 builds upon the success of these two devices and adds additional features.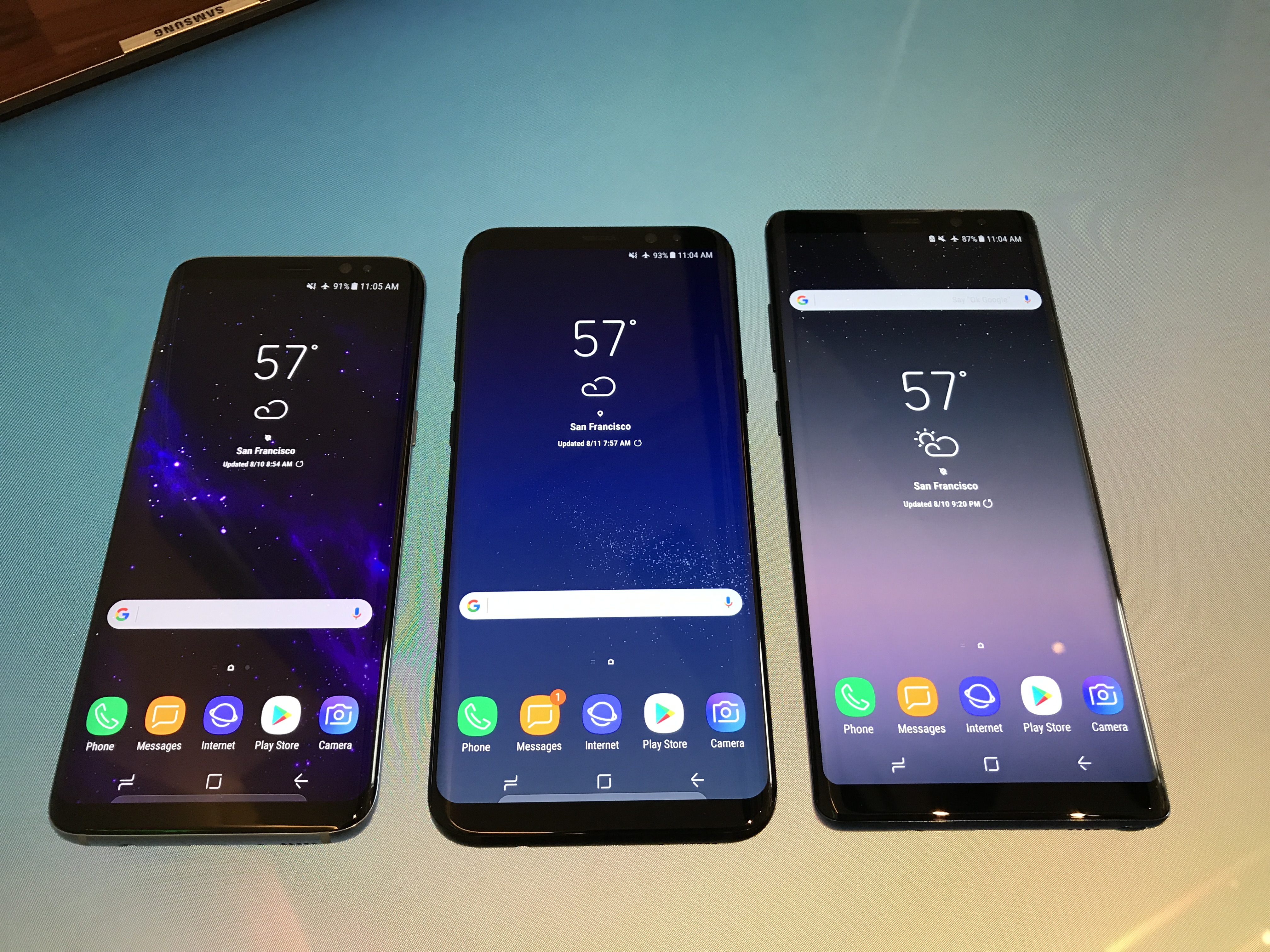 For starters, you get a beautifully designed phone with every major feature available today in a smartphone – big screen, water resistance, memory card slot, finger print reader, eye scanner, wireless charging, dual cameras and more. The Note 8 also has Samsung's S-pen stylus which helps you become even more productive with the device.
When it comes to the battery, Samsung says the Galaxy Note 8 is safer than ever for several reasons. For starters, it's a bit smaller than the Note 7. I don't believe this will impact battery life. Samsung says they've instituted an 8 point battery safety check and had the battery checked out by an independent third party called Underwriters Laboratories.
The phone has a few new features including dual cameras on the backside. This allows you to take pictures with an artistic looking blurry background. Lots of phones can do this today including the iPhone but in typical Samsung fashion, they pushed the limits a bit by allowing users to adjust the intensity of the background blur before or after you take the picture. Both lenses are 12 megapixels and have optical image stabilization, which should help with clearer close up photos and in low light situations.
[protected-iframe id="15ffe8cb1423a81f4c623c256c7004a6-41641936-42315212″ info="https://www.facebook.com/plugins/video.php?href=https%3A%2F%2Fwww.facebook.com%2FRichOnTech%2Fvideos%2F1823455081005536%2F&show_text=1&width=560″ width="560″ height="401″ frameborder="0″ style="border:none;overflow:hidden" scrolling="no"]
I like a feature called Live Message which lets you write on the screen and send what you write to a friend via SMS or any messaging app. Your writing animates in just the same way that you originally wrote the message. It's a fun little way to share notes and scribble on pictures.
Another new feature is called App pair. Since the Note support split screen apps, you can set "pairs" of apps to open together side by side. For instance, if you like to watch YouTube while you check your email, you can set it so with one tap both apps open side by side, or top and bottom.
I haven't completely reviewed the phone just yet – so far my time with the device has been limited to some controlled hands on with Samsung folks present – but from what I've seen the Note 8 builds upon the success of the S8 and S8+. It's hard to imagine wanting any more from a phone right now, especially with the addition of the dual cameras and stylus. However, not everyone wants or needs such a large phone so the Note 8 won't be for everyone.
The Note 8 is also pushing the boundaries when it comes to price. It sells for $930, but if you had a Note 7, Samsung is taking up to $425 off the price with a trade in. I also like how Samsung is offering the device unlocked right from launch day. My advice is to purchase it this way direct from the Samsung website so you have the most freedom with carrier choice. Just keep in mind, your carrier might offer a better deal so be sure to compare.
More Note 8:
Longer Hands On Video with Note 8