This is an archived article and the information in the article may be outdated. Please look at the time stamp on the story to see when it was last updated.
We go hands on with Apple's new flagship device called iPhone X. It ditches the home button and uses your face to unlock.
Follow KTLA Tech Reporter Rich DeMuro on Facebook or Twitter for cool apps, tech tricks & tips!
Apple had "one more thing" to show the audience at their iPhone event. The company revealed a new flagship phone called the iPhone X, along with two other iPhone models.
I was at the event, which was held at the brand new "spaceship" Apple campus in Cupertino, CA. The actual name for the new workplace is Apple Park. The event was held inside the Steve Jobs Theater, named for the late CEO.
Apple Park alone warrants a story. The 175 acres are a miracle of engineering and eco-accomplishments. The campus has over 9,000 trees, one of the largest solar installations in the world and is meant to inspire the engineers and employees who work there. It certainly had an impact on me.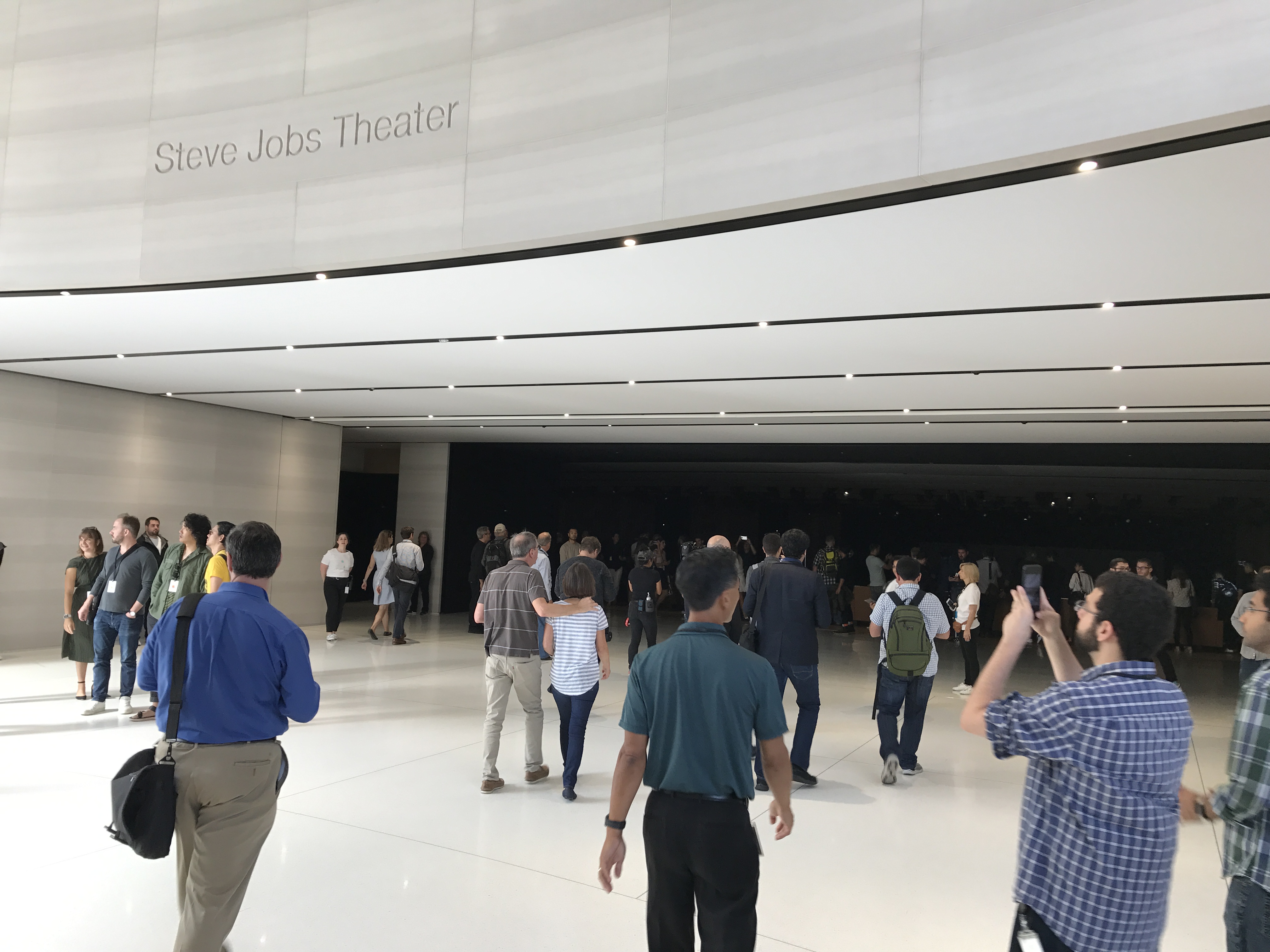 The Steve Jobs Theater was built to showcase new Apple products. The 1,000 seat underground theater accommodated the press and fans nicely. When the show was over, the lobby spills out into a brand new product demo area filled with Apple Watches and new iPhones galore.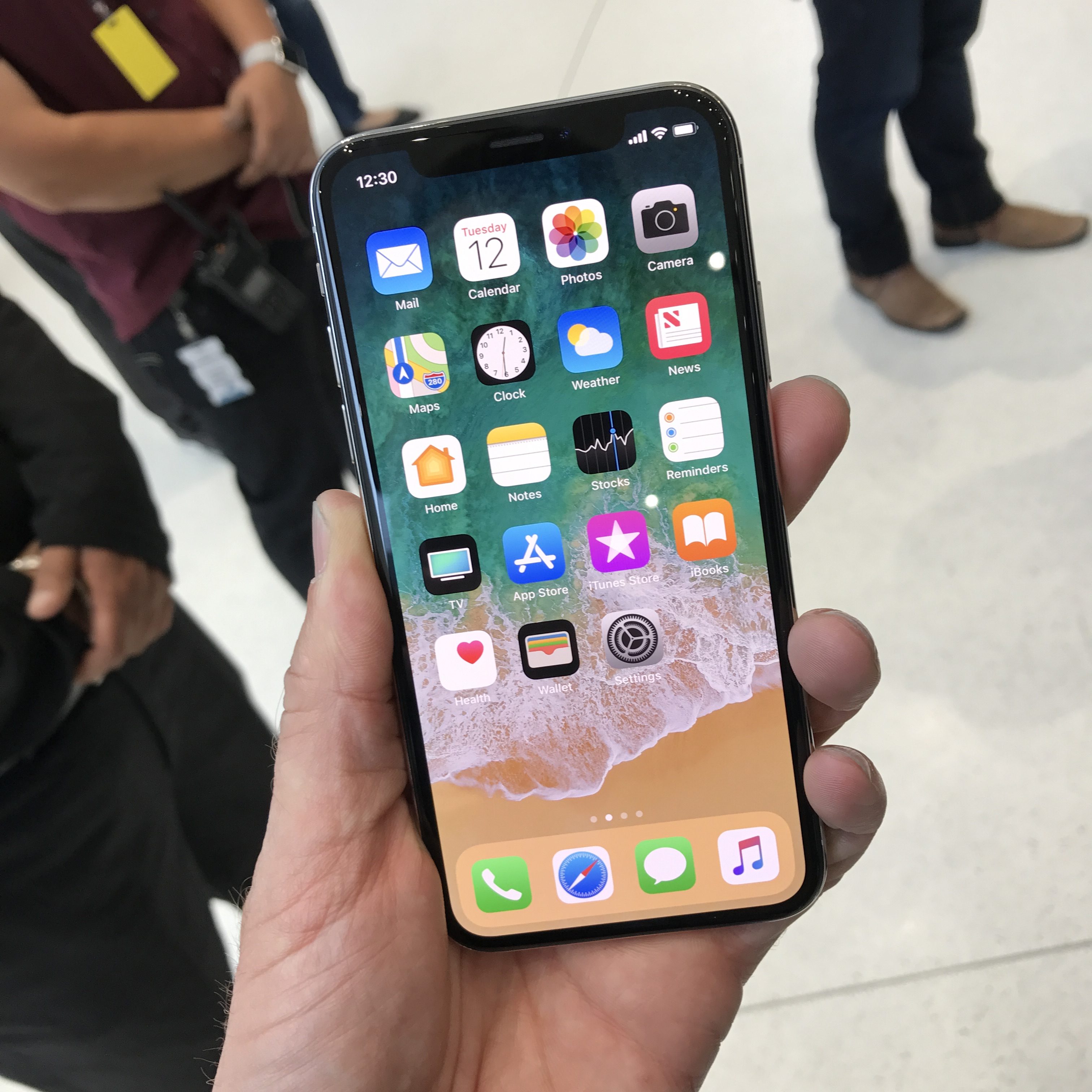 iPhone X is the new flagship - it's pronounced iPhone Ten. It features a glass and aluminum body and a screen that stretches edge to edge. What you don't have is a home button. It's going to take some getting used to since it's been a fixture on iPhones since day one. Now, you swipe for many functions that used to require a press. Swipe up to go to the home screen or exit an app. Swipe down from the top right to access control panel settings. Swipe down from the top left to access notifications.
[protected-iframe id="41e8f94697708441b524ec7726b8dec5-41641936-42315212" info="https://www.facebook.com/plugins/video.php?href=https%3A%2F%2Fwww.facebook.com%2FRichOnTech%2Fvideos%2F1848473108503733%2F&show_text=1&width=560" width="560" height="401" frameborder="0" style="border:none;overflow:hidden" scrolling="no"]
You unlock the phone using your face. Apple calls the feature Face ID. From what I saw, it worked a majority of the time super fast. They did not allow us to "program" our face into the phone so I can't say for sure just how reliable it is. But Apple is confident enough in it that there is no longer a fingerprint reader on the iPhone X.
iPhone X also features wireless charging, water resistance, and a better camera setup. I was impressed with the design and it's certainly an expensive device at $999 but I doubt that high price tag will keep people from buying it. It's the best hardware Apple has to offer, along with the best selection of high-quality apps, so it makes a good combination. Samsung's Note 8 is the worthy Android equivalent and shares a similar price tag. It still packs a fingerprint reader but in an awkward position.
iPhone 8 is sort of a snooze. It's basically an iPhone 7S. It has the same design of last year's phone but now with a glass back so it accommodates wireless charging. The cameras are improved but I can't be certain to what extent until I get the device in some low light situations. Otherwise, the iPhone 8 has souped up specs - faster processor, better graphics, etc. There is also a bigger Plus version with dual cameras. At $699, it feels way cheaper than the X but then again you're not getting it all. Either go all the way and spend the $999 or just stick with what you have. I'm not sure the improved specs warrant an upgrade from the already fantastic 7.
Apple also showed off a new feature called Animoji that takes advantage of the facial recognition camera in the X. Emojis become animated with not only your words but also the facial expressions you make. You can send 10-second Animojis to friends through iMessage. It's definitely fun - you feel like a cartoon character come to life.
The company also showed off new picture taking modes that emulate lighting setups in professional photography studios. I could see that the so-called Portrait Lightning made my face look brighter but I'm not sure this is a must have feature. It will be on the iPhone 8 and the X.
When you compare what Apple introduced today to what's been available on Android phones for years, it might seem like the company is behind. But, in reality, many iPhone users base their excitement of new features by comparing what they've had in a previous model. Not what some Android device can do. Also, when Apple does decide to include a feature - like wireless charging - you can bet it will work well.
If you don't care about a new phone and want to stick to the one you have, iOS 11 will be available as a free download on September 19. Otherwise, the iPhone 8 will be in stores September 22 and iPhone X will be in stores on November 3.