This is an archived article and the information in the article may be outdated. Please look at the time stamp on the story to see when it was last updated.
Months after a nationwide manhunt helped authorities track down kidnapped California teen Hannah Anderson, she's revealing new details about her conversations with the man who allegedly held her hostage.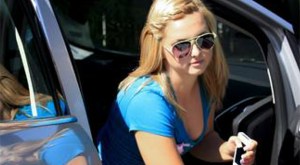 In an interview with NBC's "Today" show set to be broadcast Thursday morning, Anderson describes the time she spent with alleged kidnapper James DiMaggio in his house about an hour east of San Diego.
Anderson says DiMaggio sat her down on a couch, handcuffed her, zip-tied her feet and revealed his plan to kidnap her and take her to Idaho. The day quickly took an even darker turn, Anderson told "Today," describing how DiMaggio encouraged her to play Russian roulette with him, using a real gun.
"When it was my turn, I started crying and, like, was freaking out," Anderson said. "And he said, 'Do you want to play?' And I said, 'No,' and I started crying, and he's like, 'OK,' and he stopped."
Click here to read the full story on CNN.com.