This is an archived article and the information in the article may be outdated. Please look at the time stamp on the story to see when it was last updated.
STUDIO CITY, Calif. (KTLA) — Friends, family and classmates Monday mourned the loss of a Harvard-Westlake student, who collapsed and died during swim practice last week.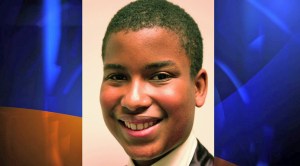 A school assembly was held Monday morning to remember junior Justin Carr.
Carr, 16, collapsed during a workout on Friday afternoon at the pool at Harvard-Westlake's high school campus in Studio City.
Paramedics were called, and Carr was rushed to the hospital, where he was pronounced dead.
Doctors are saying that Carr had a condition known as cardiomyopahty, which is a weakening of the heart muscle that can lead to sudden death.
Carr's Facebook page has become an online memorial for the teen, with students sharing their grief and their memories.
Harvard-Westlake School issued an official statement saying:
"The entire Harvard-Westlake community is mourning the loss of Justin Carr, a beloved friend and student. Our hearts are broken
"Justin had an enormous impact on students and teachers, and he will be missed profoundly."
In addition to being a member of the swim team, Carr was one of 42 students picked for the 2012-13 Harvard-Westlake Chamber singers.
He was one of the lead actors in the school's production of Grease and other plays, and was also a student leader.
He led the school's Black Leadership Awareness and Culture Club (BLACC), and played a big part in recruiting actor Samuel L. Jackson to speak on campus for Black History Month.