This is an archived article and the information in the article may be outdated. Please look at the time stamp on the story to see when it was last updated.
At least three patients died last year at Huntington Hospital in Pasadena in an outbreak suspected to have been caused by tainted medical scopes, according to a newly discovered regulatory report.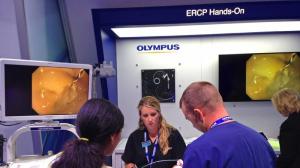 Huntington hospital officials had confirmed in August that three patients were sickened the previous month but declined to say more about their condition. They later told Olympus Corp., the scope's manufacturer, of the deaths, according to the company's report to federal regulators.
Hospital officials said this week that they believed patient privacy laws prevented them from telling the public that the unnamed patients had died.
In an earlier similar outbreak at UCLA Ronald Reagan Medical Center, officials confirmed that patients had died.
Click here to read the full story on LATimes.com.