This is an archived article and the information in the article may be outdated. Please look at the time stamp on the story to see when it was last updated.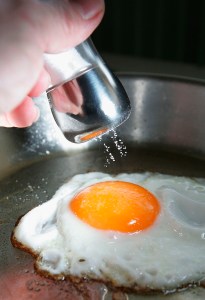 In the first slate of nutritional recommendations it has issued since 2011, the federal government on Thursday gave Americans the go-ahead to eat eggs and others foods rich in cholesterol, to drink as many as five cups of coffee daily and to enjoy a range of fats long avoided by many.
The new dietary guidelines, issued by the U.S. Department of Agriculture and the Department of Health and Human Services, are the first ever to recommend a limit — 10% of daily calories — to the amount of added sugars Americans should consume.
That recommendation poses the guidelines' toughest challenge for Americans, said Tom Brenna, professor of chemistry and human nutrition at Cornell University. Currently, some 13% of Americans' daily calories comes from added sugar, a proportion that rises to 15 to 17% for children and teens.
Driving those levels down would require steep reductions in sugary snacks and sodas, said Brenna, who served on a scientific advisory group for the 2015-2020 Dietary Guidelines. And it could drive manufacturers of processed foods — a source of much hidden added sugar — to reformulate their products either by reducing sugar or replacing it with substitute sweeteners, he added.
Click here to read the full story on LATimes.com.