This is an archived article and the information in the article may be outdated. Please look at the time stamp on the story to see when it was last updated.
A new study found that swaddling could increase a baby's risk of Sudden Infant Death Syndrome (SIDS).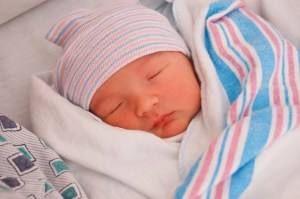 Swaddling is a traditional practice of wrapping babies up tightly in a blanket with just the head exposed to promote calming and sleep.
According to the study, published Monday on the American Academy of Pediatrics website, researchers found the risk of SIDS doubled in infants who were swaddled and left in the side position or found on their stomachs.
The study suggested most of those found on their stomachs had moved to that position after being placed on their sides or backs.
Parents who swaddle their babies should pay close attention to the child's position because rolling onto their side or stomach could hinder breathing, researchers suggested.