This is an archived article and the information in the article may be outdated. Please look at the time stamp on the story to see when it was last updated.

When 15-year-old Trevor Sullivan awoke from his heart-transplant surgery in November, his breathing was labored as he told his parents: "I've never been so happy."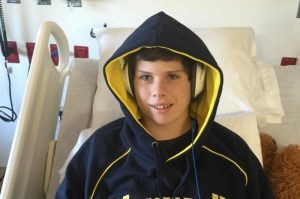 The emotional moment was captured on video, and the recently released clip has gone viral, helping the Michigan teenager and his family in their efforts to raise awareness of organ donation.
"Do you feel good?" Phillip Sullivan asks his son in the footage.
"I feel amazing," the boy responds, sobbing.
The operation marked a major milestone in Trevor's health saga, which began in early 2014. That's when he began "feeling sick."
"We chalked it up to, 'We don't know what's going on,'" Phillip Sullivan said in an interview with ABC News. "In September 2014, he was on the football field and said he didn't feel good. … We thought it was allergies."
Trevor's condition turned out to be much more serious. On Feb 12, 2015, he suffered sudden heart failure and was airlifted from a Detroit-area medical center to C.S. Mott Children's Hospital in Ann Arbor, ABC News reported.
After he was placed on a heart transplant registry, the boy and his family waited anxiously for months.
When a donor heart became available, the surgery was scheduled for Nov. 12. The identity of the donor has not been disclosed.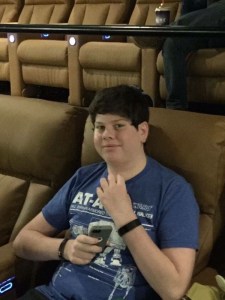 On Jan. 19, Phillip Sullivan posted his son's emotional video on Gift of Life Michigan's Facebook page, where it has since been viewed more than 1.2 million times. The nonprofit organization's goal is to "maximize organ and tissue donation for transplantation," according to its website.
"It blew me away," Trevor's mother, Kimberly Sullivan, told ABC News. "Honestly, for me, I didn't know what to expect. I kind of thought he'd wake up disoriented and in pain, but instead he woke up happy, ready to go and pleased with what he was going through."
"He made all the worrying that mom would do go away," she added.
The teenager's family has chronicled his journey in a public Facebook group titled Team Trevor.
A GoFundMe page of the same name was created in February 2015, and has since raised more than $63,000 to help pay for the boy's medical expenses.