This is an archived article and the information in the article may be outdated. Please look at the time stamp on the story to see when it was last updated.
A 29-year-old woman who was diagnosed with a terminal form of brain cancer not long after she got married has decided to end her life on Nov. 1, two days after her husband's birthday.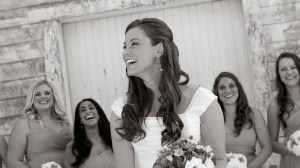 Brittany Maynard's plight has gotten national media attention after she posted a YouTube video advocating for the expansion of death with dignity laws.
Maynard first began experiencing debilitating headaches shortly after she got married last year, local television station WGHP reported.
In January, while on vacation with her husband, Maynard was diagnosed with a brain tumor and given up to 10 years to live.
"I have to tell you, when you're 29 years old, being told you have that kind of timeline still feels like being told you're going to die tomorrow," Maynard said in a video posted to YouTube.
RELATED: Brittany Maynard explains her choices in her own words
Maynard was given even more bad news after the initial diagnosis: doctors said the cancer had progressed to Glioblastoma multiforme, which is the deadliest form of brain cancer, according to WGHP.
The average life expectancy, following treatment, is about 14 months.
Shortly after her 29th birthday, she was told she had about 6 months to live.
"The thoughts that go through your mind when you find out you have so little time is everything that you need to say to everyone that you love," Maynard said in the video.
Maynard said she decided to end her life after doctors told her the tumor would likely cause a slow and painful death.
Her family moved from San Francisco to Oregon this year so she would have access to the state's "Death with Dignity Act." Oregon is one of five states that allows people to die use using medication, according to the TheBrittanyFund.org, a website set up to advocate for the expansion of that option.
In the few weeks she has left to live, Maynard has decided to advocate on behalf of the life-rights advocacy organization Compassion & Choices for death with dignity laws to be enacted in California and nationwide, according to the website.
Maynord chose Nov. 1 — two days after her husband's birthday — as the day that she would end her life using doctor-prescribed medication.
Her husband, mother, step-father and best friend would be present, Maynard said in the YouTube video.
With the decision made, Maynard's mother, Debbie, hoped that her daughter could live out her days on her own terms.
"My hope now is that my daughter can live her life the way she wants to, that she can make the decisions that she wants to, that she could be who she is, which is this very autonomous, bright, well-read, well-traveled person who loves adventure," she said.
Maynard expressed hope that before she died, she would be able to visit the Grand Canyon, which she has never been to before.
"That's all I can do, is set little goals like that," she said. "All those things make everyday worthwhile."
Maynard added, "I hope to enjoy however many days I have left on this beautiful Earth… the reason to consider life, and what's of value, is to make sure you're not missing out. Seize the day. What's important to you, what do you care about, what matters. Pursue that. Forget the rest."