This is an archived article and the information in the article may be outdated. Please look at the time stamp on the story to see when it was last updated.
Record-low rainfall, extreme heat and a statewide drought has caused a significant increase in wildfires and need for Californians to participate in fire-prevention tactics, according to the California Department of Forestry and Fire Protection.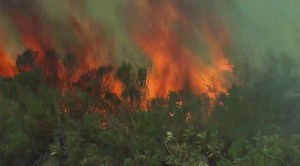 As of Sunday Cal Fire responded to over 2,100 wildfires in 2014 that charred over 17,000 acres, compared to the 1,250 wildfires and about 10,000 acres for the same time period in a typical year, according to a Cal Fire website.
Conditions typically felt in August began during the 2014 winter, Cal Fire Director Ken Pimlott stated on the website.
"In Southern California we never really transitioned out of fire season and in Northern California we began hiring seasonal firefighters several months earlier than normal," Pimlott stated. "We have increased our personnel and now we need the public to make sure they, too, are prepared for early fire season conditions."
About 90 percent of all wildfires in California were caused by people, according to a fire prevention website.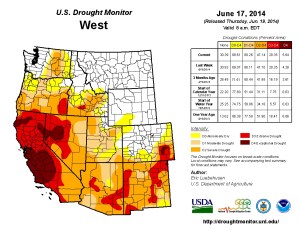 Fires started by people were often caused by powered equipment like lawn mowers and weed trimmers, according to Cal Fire.
In order to prevent wildfires and property damage, homeowners were asked to maintain a "defensible space" around their house and not use powered equipment outdoors when it's hot, dry or windy, according to Cal Fire.
"People shouldn't get complacent. They may have heard that over the last few years, but this year it's very, very dry, very, very dangerous," Capt. Brian Jordan with the L.A. County Fire Department said.
An interactive map on a Cal Fire affiliated website also displayed 14 tips meant to "dramatically increase the chance of your home surviving a wildfire."