This is an archived article and the information in the article may be outdated. Please look at the time stamp on the story to see when it was last updated.
WASHINGTON (CNN) — The Supreme Court sidestepped a sweeping decision on the use of race-conscious school admission policies, ruling Monday on the criteria at the University of Texas and whether it violates the equal protection rights of some white applicants.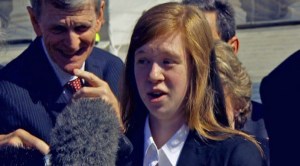 The justices threw the case back to the lower courts for further review.
The court affirmed the use of race in the admissions process, but makes it harder for institutions to use such policies to achieve diversity.
The 7-1 decision avoids the larger constitutional issues.
Click here to read the full story on CNN.com.