This is an archived article and the information in the article may be outdated. Please look at the time stamp on the story to see when it was last updated.
A pursuit Saturday morning in Compton ended with four people killed, including a woman who was struck by the vehicle that deputies had been pursuing, authorities said.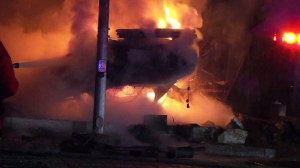 The pursuit began around 12:25 a.m. after witnesses dialed 911 to report someone was firing gunshots from a red sedan in the 100 block of East Indigo Street (map), according to the Los Angeles County Sheriff's Department.
"When the deputies arrived, they contacted witnesses and found bullets in the street," said sheriff's Sgt. Peter Ramirez.
Deputies located a car matching the vehicle's description and pulled it over, the Sheriff's Department said in a statement.
But the driver took off and ran a red light on Wilmington Avenue, according to the Sheriff's Department.
Deputies pursued the car for a short time before it struck a woman who was driving westbound on Wilmington Avenue.
Her car then slammed into a brick wall and a pole, according to witnesses.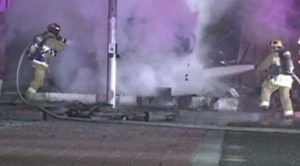 First responders from the Compton Fire Department cut the roof off the woman's car but were unable to save her; she was pronounced dead at the scene.
The woman was later identified as 30-year-old Stacy Garcia of Los Angeles, according to Investigator Kristy McCracken of the L.A. County coroner's office.
Meantime, the car that deputies had been pursuing flipped over and burst into flames, the Sheriff's Department said.
The driver and two passengers were trapped inside as firefighters tried to extinguish the flames, according to witnesses.
All three people in the vehicle died, authorities said. Their bodies were burned beyond recognition, Lt. Larry Bietz with the L.A. County coroner's office told KTLA 5.
One of the three occupants of the vehicle was identified by family members as 20-year-old Shawnice Osborne.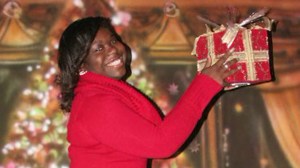 "We definitely feel devastated by this, especially being so close to Christmas," said Osborne's stepfather George Starks. "It's definitely tragic when a parent loses a child. So at this point we're just, right now, trying to stay focused and lift each other up and encourage each other as much as possible through this."
The case remains under investigation.  The Los Angeles County Sheriff's Department urged anyone with information to contact the Compton Sheriff's station at 310-605-6500.