This is an archived article and the information in the article may be outdated. Please look at the time stamp on the story to see when it was last updated.
A baby infected with HIV appears to be free of the virus after doctors at a Long Beach hospital initiated aggressive drug treatment just four hours after birth.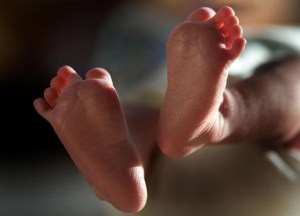 A pediatrician at Miller Children's Hospital Long Beach and her colleagues disclosed the case Wednesday at a Boston AIDS conference.
The newborn girl was initially confirmed to have HIV through blood and spinal fluid tests. However, after six days of treatment with antiretroviral drugs, the virus could no longer be detected, doctors said.
The girl, who was born in April and is being referred to as the "Los Angeles baby," remains on three standard HIV medications. Because of this, doctors cannot say for certain yet whether the infant is cured or whether the disease has gone into remission.
Click here to read the full story at LATimes.com.