This is an archived article and the information in the article may be outdated. Please look at the time stamp on the story to see when it was last updated.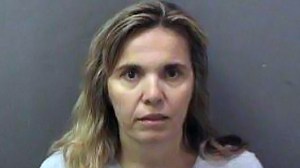 LAGUNA NIGUEL, Calif. (KTLA) — A 46-year-old woman was sentenced Tuesday to 16 months in prison for having sex with two boys who played on the same hockey team as her teenage son.
Kathia Maria Davis was charged with having unlawful sex with a minor under 16 and committing lewd acts with a minor under 14.
Davis pleaded guilty on June 27 to four felony counts of lewd acts on a child in the case of the 16-year-old victim.
Jurors deadlocked twice in the case of the 14-year-old victim.
Under a plea deal, Davis was expected to be released within days because of time served, according to the Orange County District Attorney's Office.
She was also sentenced to three years probation and must register as a lifetime sex offender.
Davis was accused of giving the two victims alcohol and then engaged them in sex acts, in some cases with her children still in the house, according to prosecutors.
Her attorney claimed the divorced mother of three rebuffed the advances of the younger boy and believed the older boy was 18.
The investigation began when the 16-year-old told his mother, who in turn contacted authorities, said Orange County Sheriff's spokesperson Jim Amormino.
"We received complaints that she was throwing parties for members of the hockey team and other friends of her son and providing them with alcohol," Amormino said.
Both victims were associated with the Beach City Lightning, which plays in Anaheim and Laguna Niguel.