This is an archived article and the information in the article may be outdated. Please look at the time stamp on the story to see when it was last updated.
Technology is increasingly getting an upgrade at major hotels – we're checking out a new virtual concierge system that lets you text message in your requests!
Your request for extra towels is now being handled by a bot.
As hotels embrace more technology for everything from room service to check in, Caesars properties in Las Vegas are introducing a virtual new concierge service.
Follow KTLA Tech Reporter Rich DeMuro on Facebook or Twitter for cool apps, tech tricks & tips!
The system is called Ivy and it's actually a combination of computers and humans. Here's how it works.
If you share your cell phone number at check-in, the system sends you a welcome text inviting you to ask it any questions during your stay.
If you need more shampoo, restaurant recommendations or the pool hours, you can just text in your request right from your phone. If the system can answer your question or fulfill your request without any human intervention, it will do just that. If it's a complicated request or something the artificial intelligence can't understand, your request is routed to a human.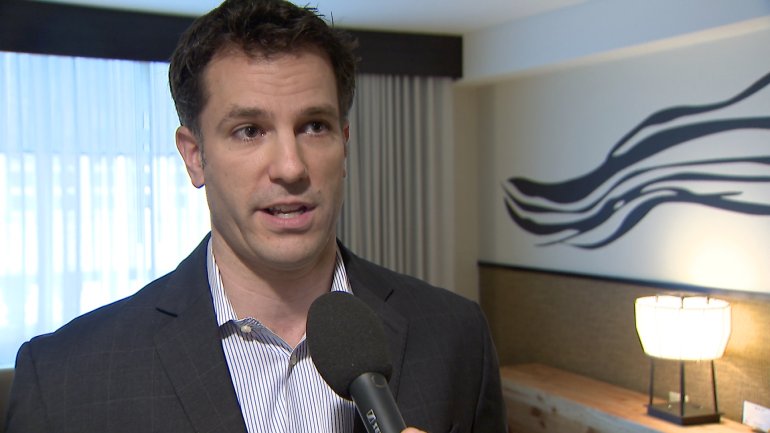 I talked to Michael Marino, the guy in charge of the guest experience at Caesars Entertainment, and he explained why guests love the new service.
"We're really trying to put everything in their hand with the mobile device now to try to make sure they get the most out of the visit while they're here," said Marino.
Guests are texting in for information about the hotel, restaurant reservations and show information.
"When people engage with Ivy we see service scores go up dramatically, we've seen our TripAdvisor scores rise dramatically," explained Marino.
Ivy was created by a Santa Monica, California company named GoMoment. The platform is powered by the IBM Watson supercomputer technology.
I texted the service to see how it would respond to a variety of requests including extra towels, restaurant reservations and spa recommendations. You can tell some results are computer generated, especially when it comes to the language nuances and the computer humor. That's all part of the fun for guests, too.
Two useful Ivy features – you can use the service to check out of your room right from your phone and even ask it to email you a copy of your hotel bill. This worked for a hotel stay I completed weeks ago – handy for expense reports.
"Phone call volume has dropped a decent amount – about 20% since we started using this – but our text volume is off the charts because people are really interested in finding help," concluded Marino.
NOW WATCH: This high tech luggage follows you around the airport!
[protected-iframe id="eadd6b05eec2a10eb747877d14915c6a-41641936-42315212″ info="https://www.facebook.com/plugins/video.php?href=https%3A%2F%2Fwww.facebook.com%2FRichOnTech%2Fvideos%2F2002658186418557%2F&show_text=0&width=560″ width="560″ height="315″ frameborder="0″ style="border:none;overflow:hidden" scrolling="no"]