This is an archived article and the information in the article may be outdated. Please look at the time stamp on the story to see when it was last updated.
When it comes to preparing children to use the Internet in a safe and responsible manner, there are few substitutes for a heart-to-heart conversation, according to experts.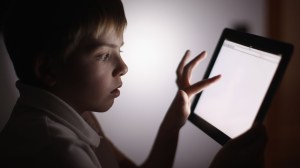 Talking early and being patient are just a few of the suggestions from OnGuardOnline.gov, a Federal Trade Commission website dedicated to online safety.
"Kids look to their parents to help guide them. Be supportive and positive. Listening and taking their feelings into account helps keep conversation afloat. You may not have all the answers, and being honest about that can go a long way," according to the site's guide "Net Cetera: Chatting with Kids About Being Online."
The site also recommends creating an honest and open environment, and clearly communicating values.
OnGuardOnline.gov also offers advice for certain age ranges: young kids, tweens and teenagers. The full guide is available in a PDF version or as a free publication.
More Resources: