This is an archived article and the information in the article may be outdated. Please look at the time stamp on the story to see when it was last updated.
On the heels of a riot in downtown Huntington Beach earlier this summer, city officials are trying to halt an oceanfront rave from being staged later this month.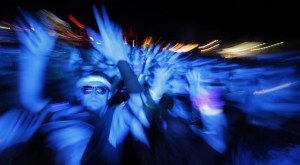 The Wet Electric is scheduled for Sept. 14 at Huntington State Beach. Promoters say it will feature almost two dozen well-known deejays, giant water slides, zip lines, cabanas, day beds and bars.
But last week, the City Council authorized the city attorney to file suit to halt the daytime event. The rave is being promoted by Premiere Media Group, the state of California and the nonprofit Giving It Back to Kids.
"It doesn't surprise me," said PMG President Steve Thacher, who said he hadn't received notice of any lawsuit. "They've been pretty irrational up until this point, so I wouldn't expect anything else to change."
Click here to read the full story on LATimes.com.