This is an archived article and the information in the article may be outdated. Please look at the time stamp on the story to see when it was last updated.
The first family arrived at 7:30 the morning after the crash, looking for answers on what happened to their loved ones in the fiery collision on Interstate 5 between a FedEx truck and a tour bus full of high school students.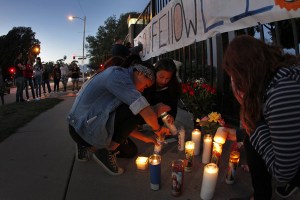 It was up to Larry Jones, a 40-year law enforcement veteran getting ready to retire at year's end after 10 years as sheriff of Glenn County, to sit them down and tell them: the process will take time and patience.
"Of course they asked the question 'Why' — and we had to explain to them that [the victims] have been burned beyond recognition," Jones said Saturday. "It's very emotional. They're starting to realize their loved one is deceased and that we can't be 100% certain."
One anguished family could not comprehend what he meant by "burned beyond recognition" and asked to see the remains. Jones had to tell them no.
Click here to read the full story at LATimes.com .